Video Clips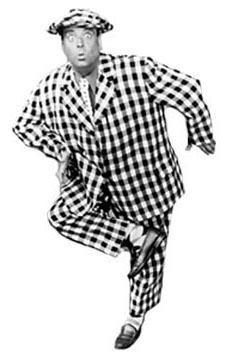 We've dug deep into the Gleason family archives to present this collection of video clips, many of which are being seen for the first time in decades. Relive the memorable moments as Jackie Gleason brings his beloved characters such as Ralph Kramden, Joe the Bartender, Reggie Van Gleason III and the Poor Soul into your home once again.
If you wish to license any of the clips in our archives, please visit our licensing page for details.
Check back often, as we'll be constantly rotating the selection of clips that we make available on the site!
Click on any character below to visit his clips page. Pull up a chair, get ready to laugh, and awaaaaaaaaaaay we go!
Jackie's Monologue Featuring the June Taylor Dancers